Care & Maintenance for Cultured Stone Products
Care & maintenance for Cultured Stone Products is essential for longevity. The high gloss finish on all our products is a durable gelcoat that protects our cultured stone products from minor scratches and staining. This gelcoat also makes the material nonporous. With proper care and cleaning, your surface will remain looking "showroom new" for many years to come.
When cleaning your cultured stone surfaces, be sure to use non-abrasive cleaning products, available in any grocery stores. Abrasive cleaners like Soft Scrub and Comet can dull the finish and are not recommended. Many products will identify cultured stone on the label as a recommend surface for their product. Also be careful with products containing a high ammonia content. Spray on/leave on products are also safe to use.
To help maintain the high-gloss finish of your cultured stone product, we recommend "Gel-Gloss" cleaner and polisher, available in our Show Room. "Gel-Gloss" is an aerosol wax with cleaning agents that can accomplish both cleaning and polishing tasks at one time.

Bathroom shower and tub joints are sealed with a mildew-resistant 100% silicone sealant. Although this silicone contains mildewcides, if you allow soap scum to build up on the surface, mildew can form and attach itself to the silicone. We recommend wiping the silicone joints with your cleaner on a monthly basis. Regular use of exhaust fans will also ventilate and reduce the risk of mildew buildup. If mildew does form, the silicone can be easily stripped out and replaced.
Scratches and chips can both be easily repaired. Don't hesitate to call if you have an accident that requires a repair. We hope these tips on cleaning and care will you worry free as you enjoy your new cultured stone products.
Cultured Marble
A 2-dimensional veined surface with a solid background color and a second "veined" color designed to replicate natural stone marble.
Cultured Onyx
A 3-dimensional translucent surface that allows you to see the colored veining pattern throughout the thickness of the product.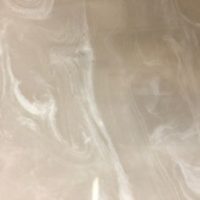 Eastonite™ Cultured Granite
Resembles granite or solid surface products at a less expensive price. Choose from 15 color options with or without veining patterns.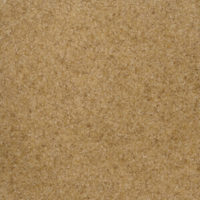 Cultured Stone products are a blend of crushed stone and resin that have a protective gelcoat surface.
The gelcoat surface is a permanent, non-porous sealant that won't stain and never needs to be resealed.
Cities We Serve
Aynor, Calabash, Cherry Grove, Conway, Carolina Forest, Forestbrook, Garden City, Georgetown, Little River, Litchfield
Longs, Loris, Myrtle Beach, Murrells Inlet, North Myrtle Beach, Ocean Isle, Pawleys Island, Sunset Beach, Shallotte, Supply, Surfside Beach, Tabor City