Eastonite™ Cultured Granite for Kitchen & Bath

Eastonite™ cultured granite is made through the same process as cultured marble and onyx.  Eastonite™ looks like granite or solid surface, but costs much less.  Eastonite™ is a product in the cultured granite family which is popular in both kitchen and bath.
Unlike natural stone or solid surface, Eastonite™ can be used for the tub, shower and vanity top for a complete matching bathroom setting.  Kitchen counters done in Eastonite™ are beautiful and durable, featuring a permanent, clear gelcoat finish that is non-porous and resilient to everyday wear and tear.  There is no sealing or resealing required and the countertop is stain and bacteria resistant.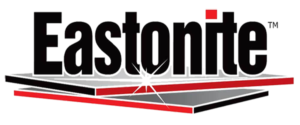 Eastonite™ Over Existing Laminate Countertops
EASTONITE™ products fill the void between cheap laminate and expensive natural stone and solid surface products. They are more attractive and durable than laminate but much less expensive than natural stone and solid surface.
Eastonite™ comes in a wide variety of colors that can easily blend with your existing décor or inspire you to do a more elaborate color change in your kitchen. The look of Eastonite™ has been compared to many of the more expensive products but it is so unique that most people aren't exactly sure what it is when they see it in person. Technically, Eastonite™ is a cast polymer, which is a blend of crushed, powdered stone with polyester resin. When Eastonite™ is being made in our factory, the blend looks like cake batter and it is cast into molds that are custom made to the measurements we took of your countertops. Eastonite™ hardens overnight in the molds and is ready for installation after some light grinding and polishing in our finishing department.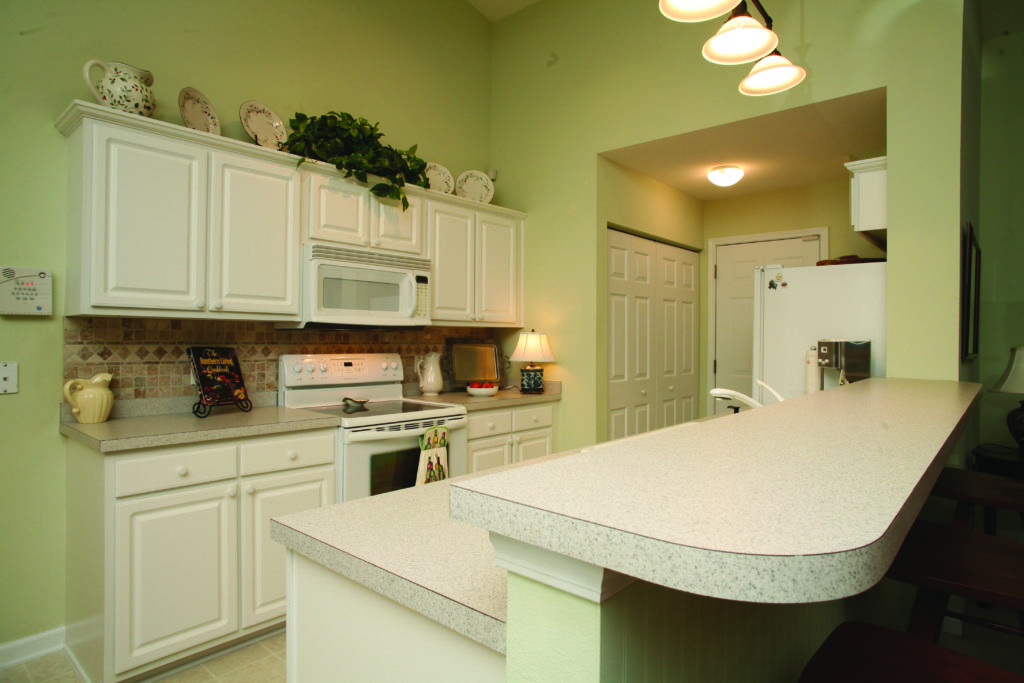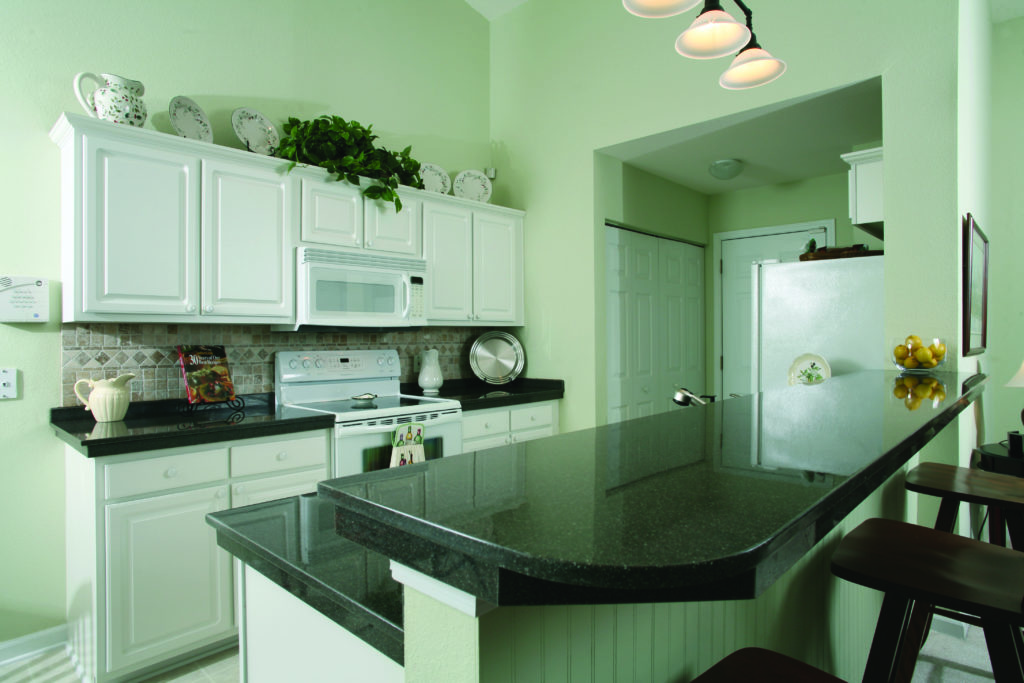 People love the high gloss finish of an Eastonite™ countertop. This finish is a permanent sealer that protects the product from moisture and stains. You never have to reseal Eastonite™ and cleaning it with any non-abrasive cleanser will keep it looking great for many, many years to come.
Eastonite™ is very durable and resilient and comes with a 2-year warranty that protects you from either manufacturing or installation defects. We recommend that you continue to use a hot pad and cut board to protect the countertop from unnecessary stress. In the unlikely event that a deep scratch or chip occurs, be reassured that the blemish can be repaired easily and efficiently by our service technicians.
Installation of your Eastonite™ countertop is one of the most unique experiences you will ever enjoy. You literally have breakfast on your old countertops and dinner on your new ones. We install Eastonite™ right over your existing countertop, so there is very little demolition involved requiring less time and no mess. We do all the work, from removing and reinstalling the kitchen sink to adjusting any electrical outlets that are incorporated in the new back splashes.
We're finished in just a few hours and your new countertops are ready to use by dinner time. And since you're already in the remodeling process, this is a perfect time to change your sink and faucet.
Stainless Steel Under Mount Sinks
We can provide you with a brand-new stainless steel under mount sink in the 3 most popular styles on the market when you remodel with Eastonite™. Our under-mount sinks are perfect to give your kitchen the contemporary look that is so popular with natural stone and quartz. Our sinks are a sturdy 18-gauge stainless steel, priced affordably to include sink, mounting & installation, and built to last with underside insulation.
Cities We Serve
Aynor, Calabash, Cherry Grove, Conway, Carolina Forest, Forestbrook, Garden City, Georgetown, Little River, Litchfield
Longs, Loris, Myrtle Beach, Murrells Inlet, North Myrtle Beach, Ocean Isle, Pawleys Island, Sunset Beach, Shallotte, Supply, Surfside Beach, Tabor City